After starting a Mikogo session, click on the headset icon to open the Voice Conferencing drawer.
Next, select Telephone and click the Start Voice Conference button.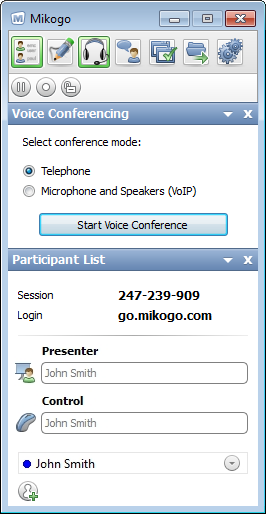 Selecting your country from the drop-down menu will display a local dial-in number and access code.


Your meeting participants can also select their home country from the drop-down menu.



The following Feature Key commands available during a teleconference:
*5 Mute / Unmute All Participants
*6 Mute / Unmute Myself
*7 Lock / Unlock Voice Conference
Please note that the teleconference Feature Keys are to be used on your telephone keypad only (not your computer keyboard).